Newmark Associates
Courtney Brooke Rosenkrantz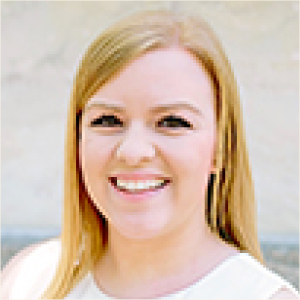 Courtney Rosenkrantz, recently promoted to Senior Sales Associate, joined Newmark Associates CRE in 2016 as a new college graduate.  Formerly, she participated in a highly competitive internship program with Next Step Realty NYC, LLC, assisting in the expansion of new business in residential projects via conducting market research as well as creating a database of Brooklyn building contacts, which impacted a significant increase in the realty company's client base.
Her favorite part of the commercial real estate business is seeing the whole vision come together with each client that she serves: from listening attentively to client needs at first meeting to coordinating research, resources and people which match client conception and requirements for space.
Along with her promotion to Senior Sales Associate, Ms. Rosenkrantz received several awards at Newmark's two most recent Annual Awards Luncheon – among them "The Rising Star Award" and "Top Sales in the Mixed Use Properties" category with another teammate.  She thrives in the diverse culture at Newmark where her colleagues "push her out of her comfort zone" – in her own words, "a company culture unlike any other."
She graduated in May 2016 from Darla Moore School of Business, University of South Carolina with a Bachelor of Science degree in Business Administration, holding a dual major in Real Estate and Entrepreneurship and Directed Study in Pre-Law.
Ms. Rosenkrantz is an active member of Commercial Real Estate Women of New Jersey (CREW NJ), where she participates in the Public Relations Committee, managing their Instagram account. She has also served on their Golf Committee as the Sponsorship and Prizes Subcommittee Chairwoman.
Courtney enjoys travel to new places and diverse cuisine experiences. She is an avid fan of the New York Giants and the South Carolina Gamecocks.