Newmark Associates
Courtney Rosenkrantz Named May 2018 Spotlight Member by CREW NJ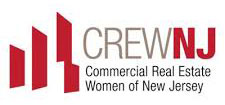 May 2018 Member Spotlight
By: Nicole Dory, Connell Foley LLP
Courtney Rosenkrantz, Sales Associate
Newmark Associates
crosenkrantz@newmarkrealestate.com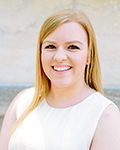 Courtney is a commercial real estate sales associate at Newmark Associates.
She handles leasing and sales for all types of commercial properties—retail,
office, medical office, industrial, and land. Courtney brings value to her
customers by finding locations for their businesses and investments to thrive.
She is always responsive and busy, conducting property showings, canvassing
for new prospects, researching and evaluating properties and drafting offers
and proposals.
Courtney enjoys her career in commercial real estate, particularly seeing the
whole process come together – from the very first stages of the search until the day the customer is moved
in, up and running in their new space! She also enjoys being able to constantly work on new things and
meet new people and identifying different possibilities and opportunities for her clients.
Courtney has been involved with CREW since last year when she joined as a member. Courtney also serves
as a member of the PR committee for CREWNJ. Courtney sees the exchange of advice and support
between women commercial real estate professionals as the most valuable part of CREW. She also enjoys
learning from the different events and panels.
In her spare time, Courtney likes to travel and explore new places with friends and family.
Courtney's three business tips are: don't be afraid to ask questions, be organized and take risks!