Newmark Associates
Ebony Parham Joins CRESDA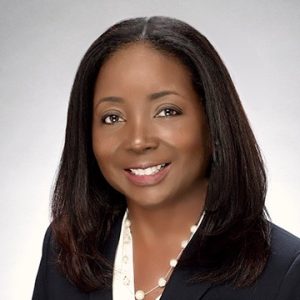 Ebony Parham to lead Supplier Diversity relations as CRESDA Business Development Manager 
Florham Park, NJ, August 22, 2022 – CRESDA, the Commercial Real Estate Supplier Diversity Alliance, is excited to welcome Ebony Parham in the newly created role of Business Development Manager. "I know how it feels to be overlooked for opportunities due to lack of exposure and am excited to be part of an organization that works with firms that have made a commitment to having CRE supply-chain partners as diverse as their workforce and the communities they serve," shared Ebony.
CRESDA provides tailored solutions to fortune 500 and other large corporations' real estate supplier diversity initiatives, in turn providing opportunities for CRESDA's member base of diverse (minority, woman, veteran, and LGBTQ owned) CRE brokerage firms nationwide. As Business Development Manager, Ebony has taken the lead on developing meaningful relationships with corporations' supplier diversity channels to provide real estate solutions that satisfy their initiatives. "We are very excited to have Ebony as part of the CRESDA team," shared CRESDA co-founder and CEO Nancy Glick, "In addition to her reputation and skill as a CRE Broker, Ebony's passion for social equity further fuels our mission."
Ebony joins CRESDA from Newmark Associates, the largest and longest established women owned and operated commercial real estate brokerage firm in New Jersey, where she works as a broker-associate. Ebony brings over 15 years of real estate experience and the motto that "to be of real service, you must add something that cannot be bought or measured with money, and that is sincerity and integrity," in line with her work to create a more equitable industry. Ebony continues to serve as broker-associate at Newmark Associate while taking up the mantle of Business Development Manager at CRESDA.
To learn more about CRESDA, visit www.cresdaus.com