Newmark Associates
NEWMARK ASSOCIATE HONORED BY GLOBEST.COM REALESTATE FORUM
Cedar Knolls, N.J., July 27, 2021 Newmark Associates Commercial Real Estate, along with GlobeSt.com and GlobeSt. Real Estate Form are pleased to announce Helene Elbaum as one of the top 2021 Woman of Influence professional of the year in the category of Broker – Landlord/Agency Representation.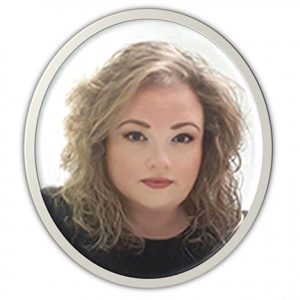 Helene was honored at the Women of Influence Conference held in Park City, Utah.
A third-generation real estate professional, Helene is known for her proficiency in handling challenging requirements, brings an "outside the box" creative vision to her work as Executive Vice President at Newmark Associates. As an outstanding professional at Newmark Associates for 20 years, Helene has taken on projects in a leadership capacity that have benefited the entire organization. She consistently and generously shares her time and expertise in real estate marketing with her colleagues. Serving as a reliable resource to many, she has taken responsibility for advising and mentoring young professionals entering the commercial real estate business.
"It is no surprise that Helene was chosen as a professional Woman of Influence. She continues to break boundaries and excel in the commercial real estate industry", commented Nancy Glick, Chief Operating Officer for Newmark Associates.
Serving as Vice Chair of the Randolph Township Economic Development Committee, Ms. Elbaum assists businesses in establishing successful enterprises within the community. She has also co-chaired several subcommittees at the RTEDC including Support Local Business Campaign and Business Awareness/Outreach Program. She has also been involved with panel discussions throughout the community lecturing on market trends and advising local businesses throughout the pandemic with their evolving commercial real estate needs.
Ms. Elbaum also serves as a commissioner on the Randolph Township Planning Board and is on the Board of Directors for the Randolph Area Chamber of Commerce. Helene also volunteers her time to community outreach programs in the Morris County area.
Newmark Associates CRE, located in Cedar Knolls, New Jersey, has earned recognition as one of the top real estate brokerage companies by NJBIZ magazine, and the CoStar Commercial Real Estate organization. Specializing in lease and sales transactions of office, industrial, retail, land, healthcare and mixed-use properties, Newmark Associates customers range from regional, entrepreneurial firms to Fortune 500 companies. Certified as a woman-owned business by the Women's Business Enterprise National Council, Newmark Associates is registered as a Supplier Diversity provider with corporate members.