Newmark Associates
Newmark Associates Announces Promotions, Names Two Executive VPs of Business Development
Cedar Knolls, N.J., September 29, 2020 – Newmark Associates CRE, has announced two key promotions as part of an expansion of its Business Development team and ongoing growth in lease and sales transactions.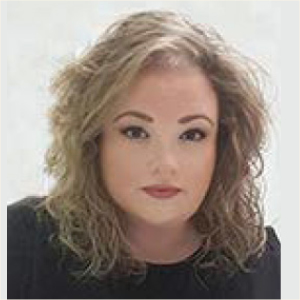 Helene Elbaum, a third-generation real estate professional, has been promoted to Executive Vice President after receiving Newmark's Leadership Award for two consecutive years in 2019-2020 as well as ranking first in Retail Lease and Sales Productivity for 2019 and Top Sales for 2018. A graduate of Drew University, she oversaw the operations and property management at the firm's office when she first joined the company in 2002 and in less than six months from joining the sales team, was promoted to Senior Sales Associate, with a promotion to Vice President shortly thereafter. In addition to her role at the firm, she serves as Vice Chair of the Randolph Township Economic Development Committee, assisting businesses in establishing successful enterprises within the community.
Nancy Glick, Chief Operating Officer, highlighted Helene's creativity, marketing expertise and leadership skills as prized in the company's ongoing growth. Susanne Newmark, President and CEO, remarked: "Helene brings years of in-depth real estate knowledge and of the commercial real estate market to every transaction she pursues. Her business acumen and ability to creatively solve problems has been an asset to our organization and the key to success in representing our clients."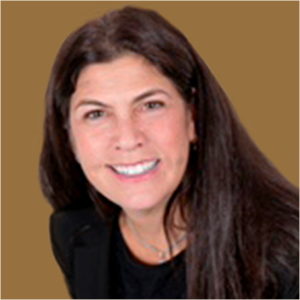 Nancy Tuckman, a veteran with Newmark Associates since 2008, has been promoted to Executive Vice President after receiving the Professional Development Award from the firm in 2020 and the Unreasonableness and Velocity Awards in 2019. A graduate of the University of Maryland, she brings a strong sales history in the Information Technology sector where she was a Director of Global Accounts for large, multi-national corporations for over 16 years – priming her for an additional role as mentor of new sales associates at Newmark. As a community volunteer, she formed a committee at her synagogue to support people through difficult life transitions.
Ms. Glick acknowledged Ms. Tuckman's "tenacity, velocity, and problem-solving and closing skills" as paramount to her advancement with the firm. In a similar vein, Ms. Newmark commented that "Nancy's ability to assess and solve potential issues — part of her expertise and dedication to each client she represents — have resulted in extraordinary results for our clients."
Acclaiming their roles as Mentors and team members of Business Development, Ms. Newmark commented: "Both professionals have generously provided guidance to people entering the real estate business. Their willingness to share their expertise and time is a statement of their commitment to help others in our industry."
Newmark Associates CRE, located in Cedar Knolls, New Jersey, has earned recognition as one of the top real estate brokerage companies by NJBIZ magazine, and the CoStar Commercial Real Estate organization. Specializing in lease and sales transactions of office, industrial, retail, land, healthcare and mixed-use properties, Newmark Associates customers range from regional, entrepreneurial firms to Fortune 500 companies. Certified as a woman-owned business by the Women's Business Enterprise National Council, Newmark Associates is registered as a Supplier Diversity provider with corporate members.