Newmark Associates
Newmark Responds to the Changing Healthcare Landscape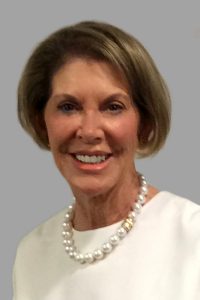 Cedar Knolls, N.J., August 26, 2019 – Fifteen years ago Newmark Associates CRE recognized a need to expand its team's capabilities in the healthcare and medical office sectors, an ever-changing landscape. Utilizing the knowledge, experience and expertise of one of its newest members, Judith Feldman, Newmark launched a new initiative, the Healthcare Division.
Early in her career Ms. Feldman coordinated urban planning and development of neighborhood-based comprehensive healthcare facilities in New York City; worked at Stanford University Business School on a proposed National Comprehensive Health Insurance Plan; and consulted with senior management on special projects at Mt. Sinai Hospital in New York City.
In a recent interview, Ms. Feldman noted that the shift in the healthcare industry from the physicians being  "business owners" to now becoming employees as they join the larger "hospital systems", has impacted the tenancy and future of the traditional medical office building.
The impact of this development has extended beyond patients and providers to other professionals and vendors who service the healthcare industry – CRE realtors, lawyers, accountants, insurance billing services, and IT professionals, among others. These "businesses" are now competing for the smaller pool of clients as the individual practitioners, who have become corporate employees, no longer need the services, of such professionals and vendors.
"The ripple effect has been tremendous and the learning curve in such a landscape is constant. Old school' doctors, in the face of these changes in the industry, are opting for early retirement as adjusting to this style of practice does not work for them. However, the younger doctors view this change, being an employee and  not a business owner, as an opportunity to have a more predictable life-style", Feldman remarked.
Furthermore, she stated that everyone has to adapt.  This adaptation takes the form of initially working with landlords to educate them on the changes in the healthcare landscape and working with them to keep existing tenants by renegotiating terms be it rental rates, concessions, extensions etc. with which both landlords and tenants can live. It also requires working with tenant practitioners be it to better position them in existing leases or to effect a lease or sale of a medical condo now vacated as the practice relocates to the "systems" medical campus.  Solutions employed have included creating a shared lease space for smaller practices still in the market or adjusting rent/sales price to make seller whole. These are some of the strategies Newmark employs to meet the challenges of the changing healthcare terrain.
Ms. Feldman keeps attuned to market trends and developments in the industry by networking with professionals in several related industries inclusive of other CRE brokers with whom she shares information.  Cultivating working relationships with various major developers of healthcare properties, hospitals and medical practices has earned her a reputation in creative problem-solving, diplomacy in the field, negotiations and strategic analysis. She is recognized by the top five industry leaders such that she is repeatedly invited to partner with other CRE brokers on diverse class transactions.
Outside of the commercial real estate world, Ms. Feldman has dedicated herself to volunteer for Prevent Child Abuse New Jersey for over 25 years.  Recently, at the 40th Anniversary Celebration of the organization, she was honored as their "Champion for Children."
Newmark Associates CRE, located in Cedar Knolls, New Jersey, celebrates more than 30 years in the commercial real estate industry as one of the top brokerage companies in the state, and recognized repeatedly with awards by both NJBIZ magazine, and the CoStar Commercial Real Estate organization.  Specializing in lease and sales transactions of office, industrial, retail, land, healthcare and mixed-use properties, Newmark Associates customers range from regional, entrepreneurial firms to Fortune 500 companies. Certified as a woman-owned business by the Women's Business Enterprise National Council, Newmark Associates is registered as a Supplier Diversity provider with corporate members.