Newmark Associates
David Bieber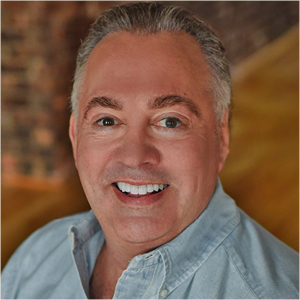 Managing Director | Director Retail Division
O: 973.884.4444 ext. 11
C: 973.216.1395
David L. Bieber, Esq.,  Managing Director, Director Retail Division, joined Newmark Associates CRE in 2008.  With a degree in Finance and Marketing from the Wharton School of the University of Pennsylvania, and a law degree from the University of Miami, David has the necessary experience, expertise and negotiating skills to strategize, structure and successfully close real estate sale and lease transactions.
Throughout his career, David has been involved with various aspects of real estate, including real estate development, land use, property management and commercial brokerage. Prior to his affiliation with Newmark Associates Inc., David practiced real estate and corporate law both for a law firm and as a sole practitioner, was Vice President and General Counsel for a real estate management company, General Counsel for a publicly traded corporation, and General Counsel for an international real estate investment fund.
As a life-long Essex County resident, David has extensive knowledge of the northern New Jersey real estate markets, and brings his relationships and resourcefulness to every sale and lease transaction. Clients and customers respect David's judgement and integrity.
Areas of Expertise:
Specializing in retail, mixed use, general, legal and medical office sales and leasing in Essex, Morris, Union, Bergen and Somerset counties.
David Bieber
Testimonials

I wanted to take the unusual step of writing in to discuss my entirely fantastic experience with David Bieber. David represented us in the sale of 615 and 619 Morris Avenue, which turned out to be a dauntingly complex transaction. David helped us every step of the way, managing with care and meticulous attention to the tremendous amount of paperwork involved, during a pandemic no less. We were overwhelmed with the number of tasks and the logistics necessary in this environment, but David walked us through everything, explaining every step of the way, stepping in to reduce the burden on us whenever possible, even managing through handling a semi-functioning City Hall where he had to speak through a crack in a plastic window (no joke.) We can't commend David or thank him enough. Please make sure he is recognized for truly exceptional client service. We offer him our highest recommendation, without reservation. Thank you. Very truly yours,
Mari & David Plotkin, Owners
By way of introduction, my name is Marggi Vangeli, Owner. Yesterday, the sale of my business property at 21 Cook Avenue is Madison was completed. To say that I am happy would be an understatement. David Bieber went above and beyond to secure buyers and follow through insuring the purchase was made. Believe me, it was not an easy process. Through his knowledge and perseverance, after a tediously long period of time, the sale was secured. I can honestly say that without David, the sale would not have gone through. If David is an example of the team you have put together, kudos to you. I would unreservedly recommend him to anyone selling a commercial property. I learned a great deal, and because of David, even the problems that arose were handled with patience and expertise.
Marggi Vangeli, Owner
David's the best commercial broker I've worked with out here.  He's very well known in our area and knows most of the LLs and LL brokers.  I've found he'll get a look/heads up on properties where the LL thinks the tenant won't make it, months or weeks in advance of any listing.  A lot of the best properties never even make it to a listing.  I can put you in touch with him if you'd like. The issue I think you'll find here is that NJ is a very dense and diverse market, so that most brokers may know 2-3 counties in north NJ but basically nothing about central or south Jersey.  That said, if David is not familiar with a certain market, his company, Newmark, is one of the larger brokers in the state, and he will work in-house with the right people in the relevant markets.
Joe Thornton, Owner, Elements Massage
I would like to take this opportunity to share my experiences working with David Bieber. As I entered into my search for office space to build my Orthodontics practice I was lucky enough to meet David. I realized very early on that David would be a tremendous asset to me as it related to all aspects of my end goal: to find, build and create an orthodontic practice in the best possible location, using state of the art design and materials. From the very beginning David set out to assist me in finalizing every detail possible. His knowledge of the demographics of the different areas I was interested in for my office was crucial to my final selection. After we had exhausted our search for office space in that area David assisted me in signing a 10 year lease. He gave me hours upon hours of his professional advice while negotiating the terms of lease and the work letter that accompanied it. To this end, David surely knew more about leases than I did and his guidance and knowledge in this area was invaluable to me. After signing my lease David did not disappear, rather he continued to attend all of the meetings I had with the architects, build out teams and design specialists to insure that my project was moving forward without any hitches. David's great sense of design, spatial relations and floor plans that "work" was especially useful to me as a layperson in this area. David and I became a team, as I showed him hundreds of pictures of how I envisioned my office, we were able to fit it all together, bring it to the architect and make it real. Now in the final stages of my project, with my office nearing completion, I am making plans for my office's official opening which I could never have accomplished without the help of one very competent, experienced, amiable real estate broker- David Bieber
Danielle Zeifman, Orthodontist, Zeifman Orthodontics
David, I hope you know how thankful I am for our professional relationship which began in one direction to sell my property and took so many twists and turns along the way to finally the rental to George and Joe Ritacco.All I can say is that I could not have done this without your wisdom, your professional ability and not the least, your friendship. All my "help" calls to you and you were the perfect professional gentleman and guided me through whatever was facing me. As you know, it is my intention to get the property listed and sold as soon as the Pizza Kitchen is up and running. I realize that was my intention 3 years ago- but now I believe we are well positioned to get this accomplished. Again, you aren't done with me and I thank you again for all you have done for and with me.
Carolyn Simons, Owner, CLAS Enterprises, Inc.
Previous
Next