Newmark Associates
Dennis Giammetta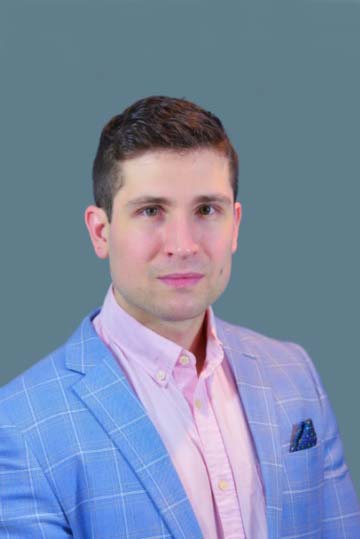 Dennis Giammetta, one of Newmark Associates' newest team members, joined the company at the start of 2022. A results-oriented professional with over 15 years' experience and proven knowledge of client relationship management, negotiations and direct sales, he is also a trained actor who has appeared in regional stage, film and TV performances. Leveraging his skills as an actor has contributed to his success as a brand ambassador for large organizations such as American Express, Burberry, Cartier, and Nestle.
His attentive listening and problem-solving skills have been honed through closing used auto sales, managing customer satisfaction throughout the buying and follow up stages, and productive telemarketing campaigns resulting in recruiting new clients throughout New Jersey. Excellent at cultivating client relationships, he has built a solid base of repeat customers and referrals.
Born and raised in New Jersey, he nonetheless spent significant time in New York City where he studied with professional acting coaches and took coursework at the Stella Adler Center for the Arts. He is a graduate of the Alexander Anderson Center for Real Estate Education and holds a New Jersey Real Estate License. His business slogan reads: "A professional skillset with a personable approach; representation synonymous with honesty, consideration, and respect."
A current resident of Morris County, he is now serving the Bergen, Hudson and Morris County markets, offering buyer/seller agency and tenant/landlord representation services.
A pianist from the age of seven, he has composed many pieces in the classical, new wave, and blues genres. As an accomplished professional actor, he has received multiple awards such as Best Actor in short films at the Prodigy Film Festival (2020), the Harvard University Film Festival (2019), and Best Drama Awards in the Indie Film Festival national circuit. Outside of composing and acting, he also enjoys drumming, singing, guitar playing, rollerblading, cooking and nutrition, fitness and has a passion for animals.