Newmark Associates
Helene Elbaum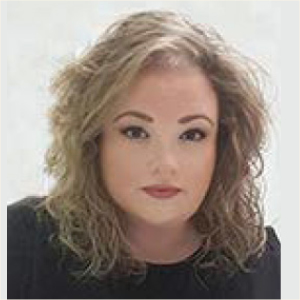 Executive Vice President | Sales Associate | Business Development
O: 973.884.4444 ext. 26
C: 201.320.3430
Helene Elbaum, a third-generation real estate professional known for her proficiencyin handling challenging requirements, brings an "outside the box" creative vision toher work as Executive Vice President at Newmark Associates.
A graduate of Drew University, she oversaw the operations and propertymanagement at Newmark's commercial real estate office prior to joining the salesteam. In less than 6 months on the sales team, she was promoted to Senior SalesAssociate. Shortly thereafter, she was promoted to a Vice President. Ms. Elbaumnow serves as an Executive Vice President at Newmark Associates.
Growing up in the real estate business has provided Ms. Elbaum a keen insight toreal estate requirements and the unique needs of each client and customer. It hasprovided her a solid foundation of which she has built her industry & marketknowledge. Her area of expertise includes the sale and leasing of retail, office andmedical; as well as recreational uses & daycare facilities. Ms. Elbaum also providesher expertise to land redevelopment projects.
Ms. Elbaum's attention to marketing details, including social media & onlineadvertising, resulted in the success of leasing & selling challenging underutilizedproperties and redevelopment projects.
Serving as Vice Chair of the Randolph Township Economic Development Committee,Ms. Elbaum assists businesses in establishing successful enterprises within thecommunity. In that role, she acts as a liaison between industry and townshipdepartments making recommendations for pro-business policies, programs andprojects to the Township Councils to facilitate their success. She has also co-chaired several subcommittees at the RTEDC including Support Local BusinessCampaign and Business Awareness/Outreach Program.
Ms. Elbaum also serves as a commissioner on the Randolph Township PlanningBoard and is on the Board of Directors for the Randolph Area Chamber ofCommerce. Helene also volunteers her time to community outreach programs in theMorris County area.
Ms. Elbaum's area of geographical expertise includes Morristown and itssurrounding areas of Hanover Township, Parsippany, Morris Plains, Denville,Rockaway, & Roxbury Twp. Moreover, she is Newmark's in-house expert forRandolph Township; the place she has called home for over 40 years.
Helene Elbaum
Testimonials

Helene is a very professional woman, able to listen and understand a customer's needs, and to find them the best solution. She is very open minded and creative in managing foreign customers, with a  unique ability to understand different cultures and their needs.
Glauco Pensini, CEO, Siel USA