Newmark Associates
Jeannette Melillo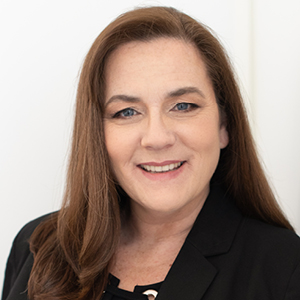 Jeannette Melillo, Associate, joined Newmark Associates CRE, LLC, in the fall of 2019. She hails from almost 20 years in diverse businesses in the retail, automotive and commercial real estate industries. Most recently, she worked as the Leasing Manager for a prominent New Jersey Real Estate family.
Jeannette excels at communication and specifically, negotiation skills – building strong, interpersonal relationships with clients and key business partners. Understanding client needs, and bringing creativity to fulfilling those needs, she is most appreciated by clients for her honesty and work ethic. "Make your vision your reality and you will always be happy in your space," is her motto.
A resident of Morris County currently and formerly of Essex County, where she grew up in West Orange, she will likely concentrate her marketing efforts on tenant/landlord representation in both these counties. Her ambition is to excel at commercial real estate sales since her focus up until now has been in leasing CRE properties.
Jeannette did undergraduate course work at Caldwell College in Psychology and her interest in human behavior extends beyond sales domains to the more leisurely pursuits of reading novels and watching TV programming and films about criminal acts and investigations.
She is passionate about cruise travel to the islands of Bermuda, the Bahamas, St. Thomas and Tortola and others she has visited and enjoys walking locally. Married for 23 years with two adult daughters and "one crazy Yorkie named Mia," she has volunteered at school and cancer fundraisers, as well as the nearby soup kitchen.
Jeannette Melillo
Testimonials

Nancy and Susanne, My Co-Founder and I recently had the great pleasure of working with your colleague Jeannette Melillo for leasing 2333 Morris Ave, Union, NJ, and I couldn't be happier with the experience and would request to work with her going forward and grow our business with her. From the very beginning, Jeannette had a high level of professionalism, and expertise. Her team (Jack Maier) was very dedicated to understanding our needs and transparent if some locations did not fit our needs. Then she curated a list of properties that aligned perfectly with our business requirements and came with us to the showings. One aspect that sets Jeannette apart from others that I worked with in the field is her communication. She was always accessible and ensured to keep us in the loop at every step of the process. She promptly answered our questions, provided valuable insights, and kept us informed about every communication with the landlords and developments. Her responsiveness and willingness to go the extra mile to ensure we were well-informed with every decision was remarkable such as even getting on calls with us Sunday nights to walk us through options. Negotiation is an area where Jeannette truly excelled. Their skillful negotiation tactics led to a favorable outcome, resulting in terms that we were extremely satisfied with. Furthermore, Jeannette's network of professionals, such as lawyers, made the entire process smooth and efficient. Above all, Jeannette exhibited a genuine passion for helping clients find the best location. It's evident that they take pride in their work and prioritize her clients' needs and satisfaction. Her transparency and honesty fostered a level of trust that made me feel comfortable every step of the way and look forward to continuing to work with her. Manusha Chereddy
Jeannette Melillo – Review