Newmark Associates
Judith Feldman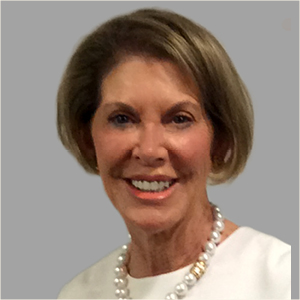 Judith Feldman, Managing Director, Director Healthcare Division, joined the Newmark Associates CRE sales team in 2005, after many years of working at diverse roles in the healthcare industry from urban planning and development of neighborhood-based comprehensive healthcare facilities for Mayor Lindsay's Health Services Administration (HAS) in New York City; working in California at Stanford University Business School on Nixon's proposed Comprehensive Health Insurance Plan; to being a consultant to senior management on special projects at Mt. Sinai Hospital in New York City for a number of years. Over 5 years ago, she established the Healthcare Division, a new initiative at Newmark Associates, Inc.
Built upon such diverse experience in the healthcare industry, and grounded in ongoing education in current healthcare seminars, Judith's expertise lies in effectively working with many constituents and conflicting objectives to create consensus. Prepared with the appropriate knowledge for requirements at hand, and utilizing a very analytic and strategic approach to problem solving, she is able to foster realistic expectations for clients and customers, landlords and owners and colleagues alike, even if there is no deal to be had. Her professional and personal slogan is: "When I work on one's behalf, I am all in."
With an excellent grasp of oral and written communication, accompanied by her accessibility, thoroughness and willingness to go beyond the confines of a job description, Judith brings a calm demeanor and composure to buyer/seller agency, tenant/landlord representation, and valuation services in Morris, Essex, Union, Passaic, Hudson and Warren Counties in New Jersey.
Judith has developed a niche with old car dealerships, finding buyers for properties which can be repurposed for office or industrial use.  Repurposing properties as technology changes the way business is done is an enjoyable challenge for her.
Ms. Feldman graduated from the University of Michigan with a Bachelor of Arts in Sociology and a minor in History of Art; she received a Master of Business Administration degree in Hospital Management and Finance from Mt. Sinai Medical School/City University of New York.
She enjoys golfing and working out in gym classes as well as going to the theatre, the ballet and travelling.  She has been a Board Member for Prevent Child Abuse New Jersey for over 20 years.  She has been married for many years and has adult children with grandchildren.
Judith Feldman
Testimonials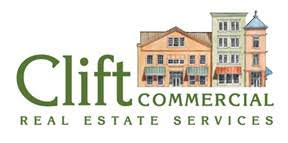 Judy Feldman and her team at Newmark Associates were selected as the national broker by Clift Commercial to list and sell a unique property located in Landing, New Jersey. Judy is a true professional in the commercial brokerage field. She not only brought a buyer to the table within two weeks of listing. The property closed within 30 days. She and her team were outstanding due diligence experts throughout the entire process. I highly recommend Judy Feldman and Susanne Newmark for their professionalism in the Commercial Real Estate field of this industry.
Susan Clift Brown, Founder & CEO, Clift Commercial LLC

In my haste to relocate and establish a new law office, I neglected to inform you of the exceptional service provided by Judy Feldman in the sale of our building. As you know, we initially purchased this 30,000 square foot building exclusively for our New Jersey and New York law practice. Ultimately we relocated the New York practice and with Judy's assistance re-positioned ourselves from a single, user-occupied building to an income-producing building. Judy introduced qualified tenants, and because she was an encyclopedia of fair market rents and comparables, we were able to negotiate favorable terms with our new tenants. When we decided to market our property, Judy was instrumental in finding potential buyers with real interest either as owner-occupiers or investors, and keeping us informed of showings, meetings, questions. She did her research and obtained every record, architectural drawing, lease, utility bill, rent roll, and was always well-prepared to answer any party's question. Ultimately, Judy brought a favorable buyer to the table and with her advice enabled us to achieve a satisfactory purchase price. Contract contingencies in our sale required renegotiation of long-term leases with our tenants, and once again, Judy provided invaluable assistance.
In essence, Judy Feldman marketed our property, counseled us on the sales price of comparable properties and fair market rents, and was persistent, well-informed, eloquent, credible, and always pleasant and professional despite some internal and external challenges.
Alan Lebowitz, Attorney, Lebowitz, Oleske, Connahan, & Kassar
It was an absolute pleasure working with you. Since the day we first met, you have worked this asset tirelessly and the results of your leasing helped us sell the building. It was your effort that turned the building around. Before you, we had no leasing activity and we were losing tenants. We are very pleased with the sale and even more pleased with the leasing results with got with you. I can assure you, from Center Square's position, that there will not be a medical office building in New Jersey that we will get involved in without you. Thanks so much.
Rob Holuba, Vice President, Center Square Investment Management
From the start Judy was extraordinarily knowledgeable and professional. She found and presented properties that met our requested requirements. She quickly picked up on what properties I liked and which ones I disliked and she then weeded out any that she knew I would not like. This saved so much time. She knew what questions to ask at each property and clearly explained anything that I did not understand. Not only did we successfully find a property and execute a lease in a very short time frame but we also learned a lot from the experience. We would highly recommend Judy and we look forward to the opportunity to work with her again in the future.
Cheryl Sanchez, Director of Operations, BCD Health Partners
Previous
Next