Newmark Associates
Nancy Glick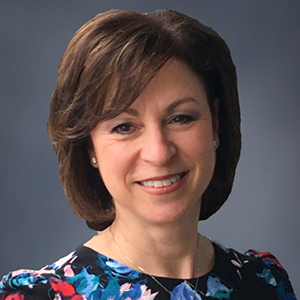 Chief Operating Officer | Broker
O: 973.884.4444 ext. 34
C: 973.477.6514
Nancy Glick, Chief Operating Officer, and Broker-Sales Person, began her career at Newmark Associates in 2005. Formerly a Sales and Trading Representative for the Federal Home Loan Mortgage Corporation in Washington, D.C., she brings a financial acumen, integrity and keen understanding of marketing along with artful negotiation skills to her work at Newmark Associates. Nancy holds an MBA in Finance from George Washington University.​
​
A resident of northern New Jersey for over 30 years with a thorough understanding of its real estate markets and sub-markets, Nancy specializes in property acquisitions and dispositions. Among her sub-specialties is working with court-appointed receivers to market and sell distressed properties.  ​
​
Over the last 10 years, she has worked alongside the company founder, Susanne Newmark to develop technology and management systems to accommodate the burgeoning growth of the company. Nancy has hired and trained more than fifteen agents during this time, almost doubling the size of the company while adhering to Newmark's founding philosophy: entrepreneurial in spirit, practical in implementation.​
​
Nancy also oversees the supplier diversity and inclusion programs for the company, developing and maintaining relationships with Fortune 500 companies throughout the United States. She is committed to advancing diversity within Newmark Associates and the commercial real estate industry at large. ​Nancy received the Real Estate Forum's Women Who Influence Award in 2018.
​