Newmark Associates
Nancy Stanton-Tuckman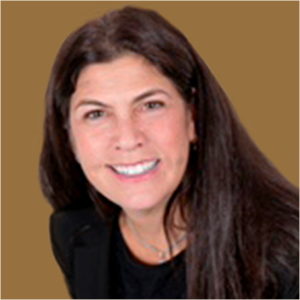 Nancy Stanton-Tuckman, Executive Vice President, began her career at Newmark Associates CRE in 2008, building upon a strong history of successful sales in the Information Technology industry. Prior to joining the Newmark team she worked for Nortel Networks as Director of Global Accounts where for 16 years she sold telecommunications systems and networks to large, multi-national corporations in the metro New York area. She holds a Bachelor of Arts in Psychology with a minor in Business from the University of Maryland.
Ms. Stanton-Tuckman brings artful negotiating skills, an extensive knowledge base and an excellent rapport in client relationships to the sale and lease of medical, office, industrial, and retail properties primarily in Bergen, Essex and Morris Counties. She has been the exclusive agent for multi-million dollar sales of industrial space in Morris County. Another facet of her finesse in communication with clients and colleagues alike is expressed in her role as mentor of new sales associates at Newmark.
A resident of northern New Jersey, Ms. Stanton-Tuckman lives with her husband and three children. As an outdoor and fitness enthusiast, she especially enjoys kayaking and hiking. Also, she volunteers in her community where she formed a committee at her synagogue to support people in need during difficult life transitions.
Nancy Stanton-Tuckman
Testimonials

We would like to commend you and the Agency for your professionalism and devotion to the task of selling 48 Stiles Lane, Pinebrook, New Jersey. You were there to assist, expedite and make the process seem seamless and painless. We have no doubt that, should we be buying or selling any real-estate in the future, we would be looking for your assistance and guidance.
Jacob Hertzberg, Partner, Aspen Plaza Associates