Newmark Associates
Susanne Newmark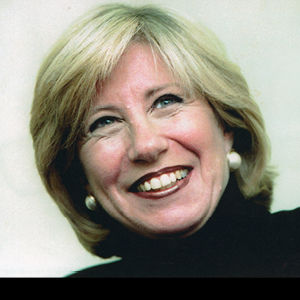 Susanne Newmark serves as Founder and CEO of Newmark Associates CRE since 1986 building a reputation over the years as one of the most respected and successful Commercial Real Estate providers and certified Woman-Owned Businesses in New Jersey.
Ms. Newmark has personally been a recipient of various awards – most recently recognized at the Women Who Shine Awards as one of six senior management executives chosen from over 100 nominations for outstanding achievements in business and the community. Selection criteria included success in business, philanthropic activity and tireless efforts to invest in advancing the cause of women.
As CEO, Ms. Newmark is responsible for organizational activities, including transaction management and implementation, strategic consulting, project planning, leasing, and investment sales.
Newmark Associates received company-wide recognition as a repeat recipient of the CoStar Annual Award for "Best of the Best" and was rated by NJBiz as one of the "Top 250 Privately-Owned Companies" along with receiving RXR's "Deal of the Year" award. Creating solutions in real estate matters for regional, entrepreneurial firms, Newmark Associates has worked extensively with Fortune 500 companies and is a Supplier Diversity Provider to major corporations.
As noted in Forbes magazine, "in a field that has 'gone global' Newmark's business model guards against the growth that has many larger firms lose touch with the clients and customers they serve." Ms. Newmark is personally passionate about providing opportunities to those generally overlooked in the business world. This is best exemplified in the diversity of professionals at Newmark Associates CRE. The diversity extends to women, members of minorities, and also extends to elimination of age discrimination and persons with physical challenges.
Ms. Newmark continuously cultivates leadership development of the professional team. Newmark takes great pride in the company which is known for creative deal structuring, imagination, attention to detail and cutting-edge knowledge of the regional market to benefit both tenants and property owners.
Ms. Newmark is a member of the Women's Business Enterprise National Council (WBENC), the nation's leading advocate of women-owned businesses as suppliers to America's corporations.  As the largest third-party certifying agent of businesses owned, controlled, and operated by women in the United States, WBENC provides its world class standard of certification to women-owned businesses throughout the country.
Susanne graduated from Queens College, City University of New York where she also received a master's degree.
Avid about boating, travel and spending time with family, she balances her professional and personal life with volunteer efforts serving on boards for various charitable organizations.
Susanne Newmark
Testimonials

I wanted to follow up and thank you for honoring the referral I made to Newmark Associates in representing my family's sports store and property in Dover. I wanted to share that the referral was not a one-time or passive referral. I saw the value in Newmark representing the property and advocated for over a year to this end. I witnessed several businesses list and repeatedly fail in selling the property. I recognize it was an epic and difficult property to sell, but truly value all you and Helene did to successfully sell the property!
Greg Lashe, Senior VP, ABC Co.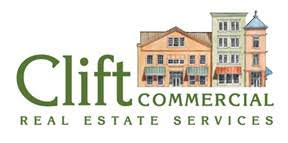 Judy Feldman and her team at Newmark Associates were selected as the national broker by Clift Commercial to list and sell a unique property located in Landing, New Jersey. Judy is a true professional in the commercial brokerage field. She not only brought a buyer to the table within two weeks of listing. The property closed within 30 days. She and her team were outstanding due diligence experts throughout the entire process. I highly recommend Judy Feldman and Susanne Newmark for their professionalism in the Commercial Real Estate field of this industry.
Susan Clift Brown, Founder & CEO, Clift Commercial LLC
Previous
Next